Ready? Start collaborating with your team!
Click anywhere and start contributing to your library.
Gather Knowledge,
expand it as a team
The collaborative library
that adapts to your needs.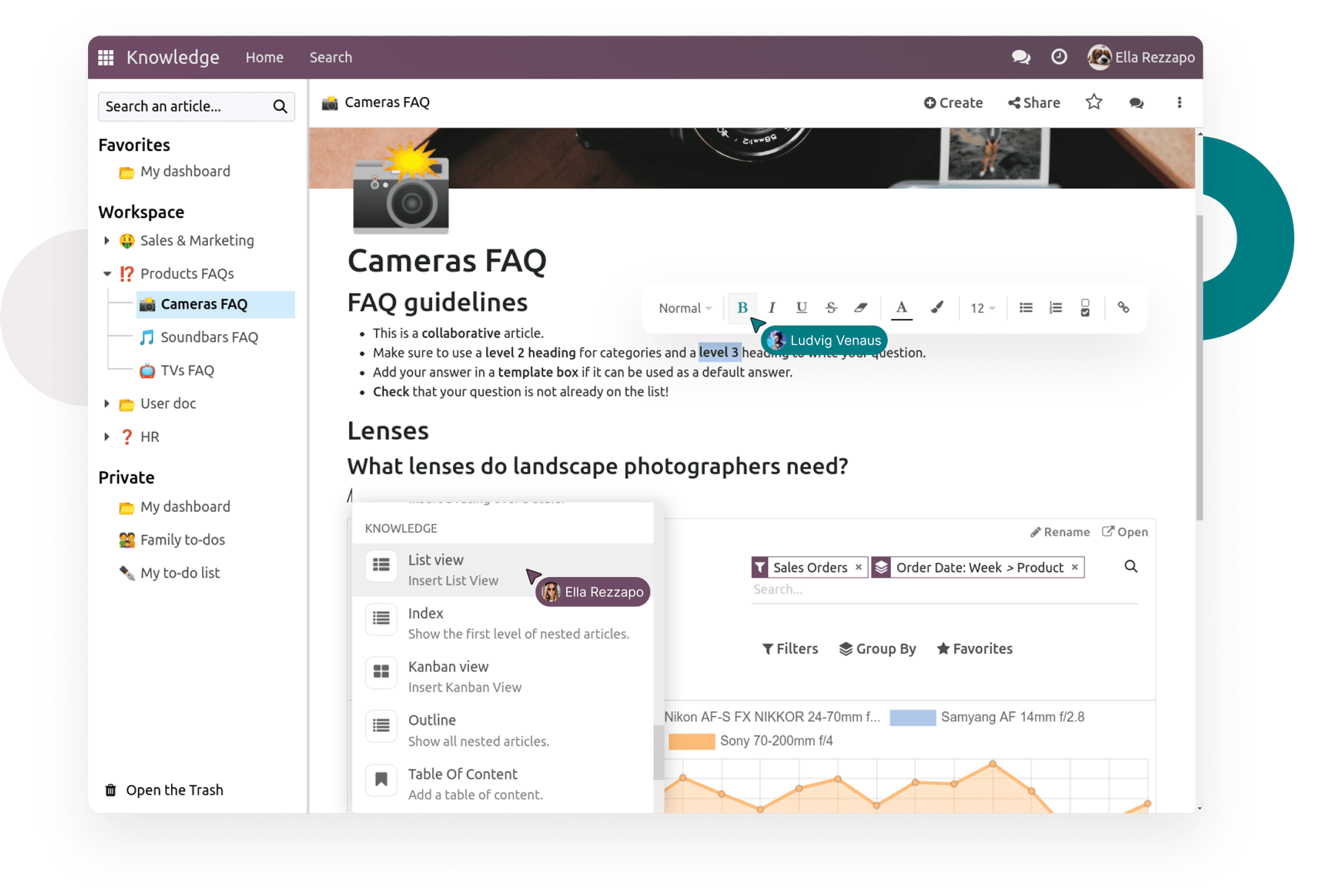 Powerful text editor
Start typing, then use Odoo's great editor to format your text any way you like.
Many shortcuts
Use shortcuts to get the most out of the text editor. Type / and get mesmerized by all the features offered by Knowledge and the editor.
Collaborate with your team
Feeling like a team player? Work simultaneously on an article and improve your knowledge base together!
Create your personal dashboard
Get a clear and optimal view of everything that matters to you at once.
In Knowledge, you can filter and regroup views in other apps, then import them into one article.
Do you want to share a particular view from any app with your team?
--> Import it in a shared article, and tada!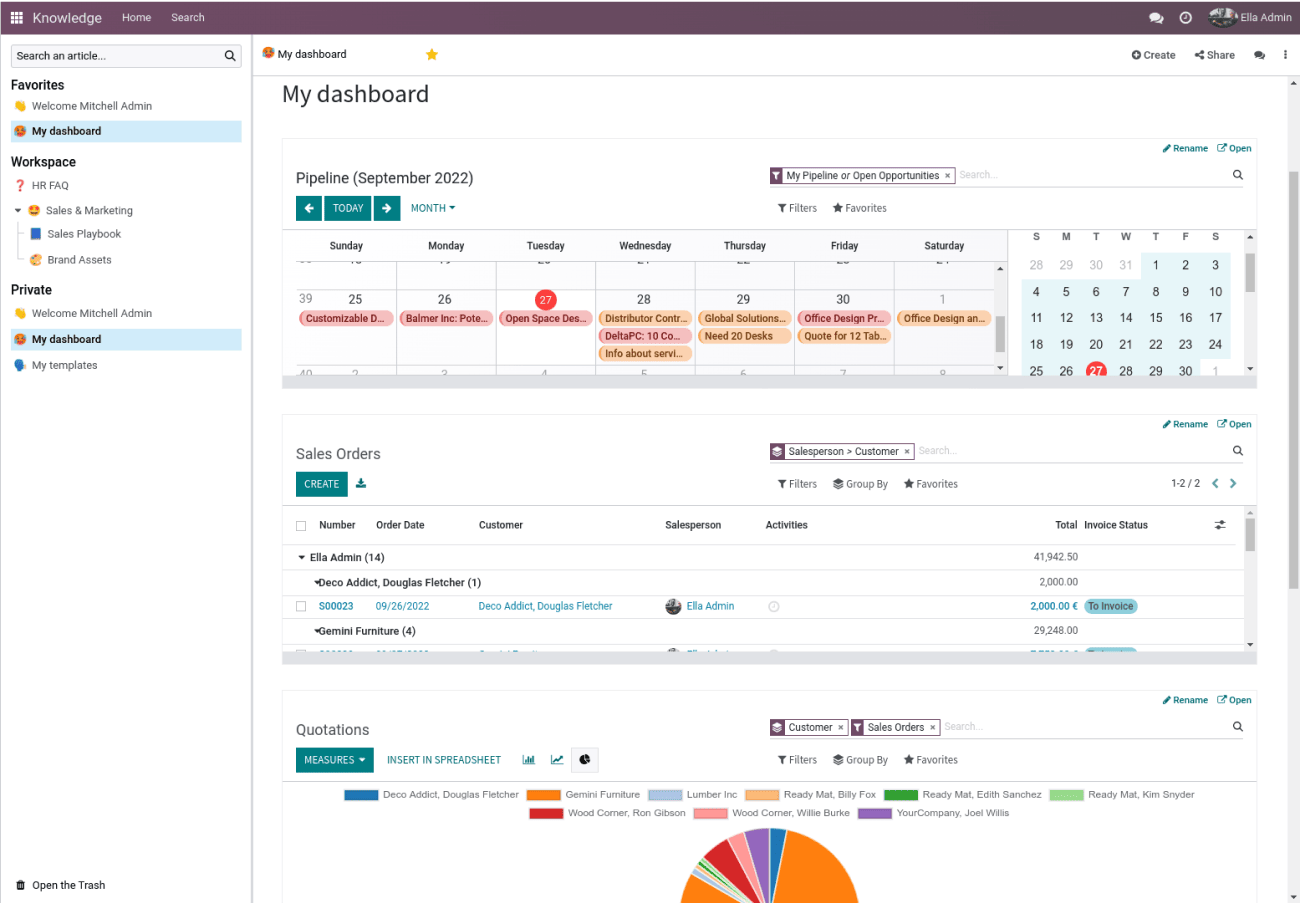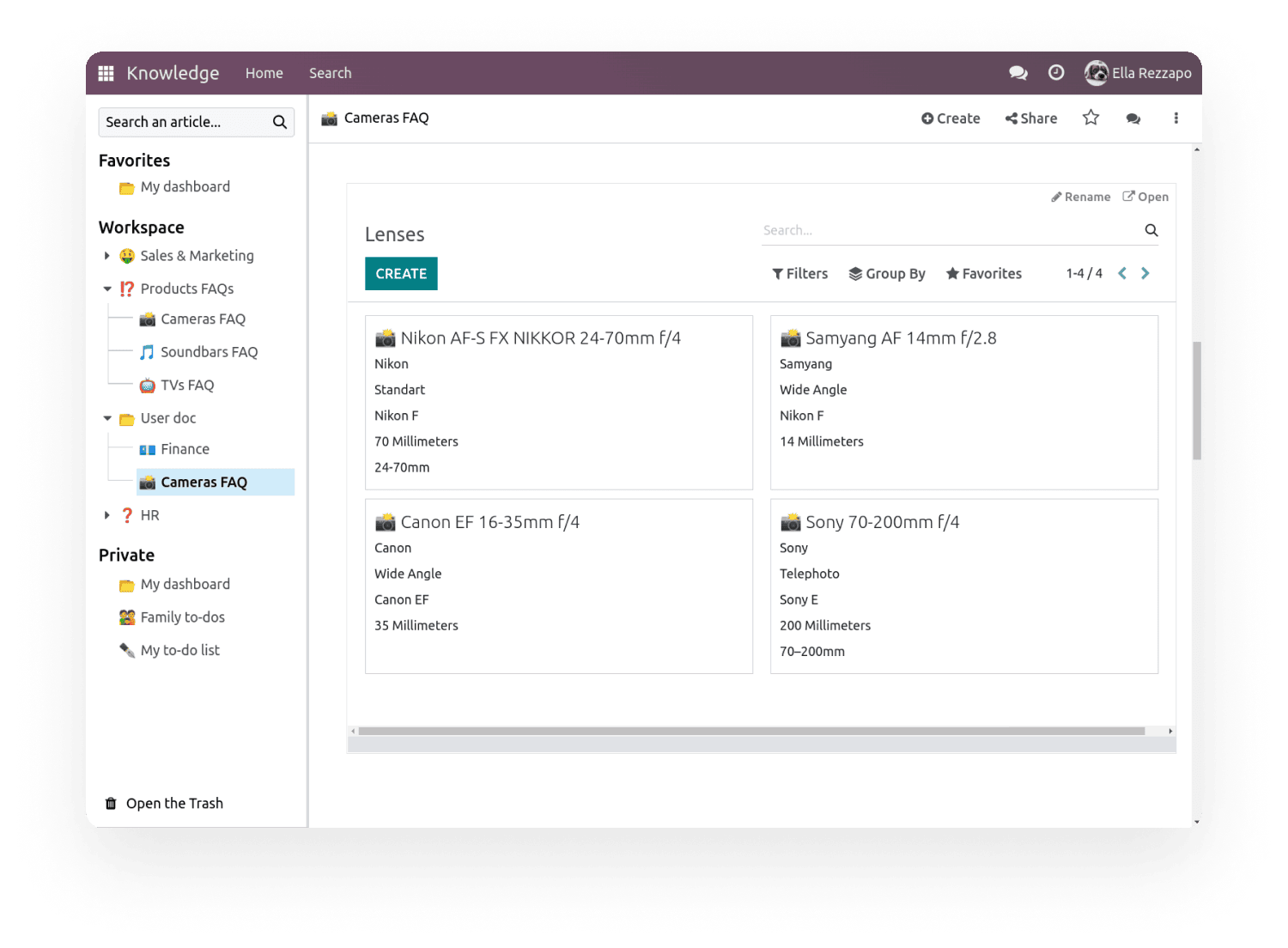 Add properties to
your Knowledge articles
In Odoo Knowledge, add as many properties as you need to your articles.
After that, navigate easily through everything, regroup or filter your task and get the most out of our excellent productivity app.