Focus on what you do best
When you are onsite, what matters is that you deliver excellent services.
Your tools need to be intuitive and as mobile as you are.
Schedule

your Appointments
Assign

tasks to employees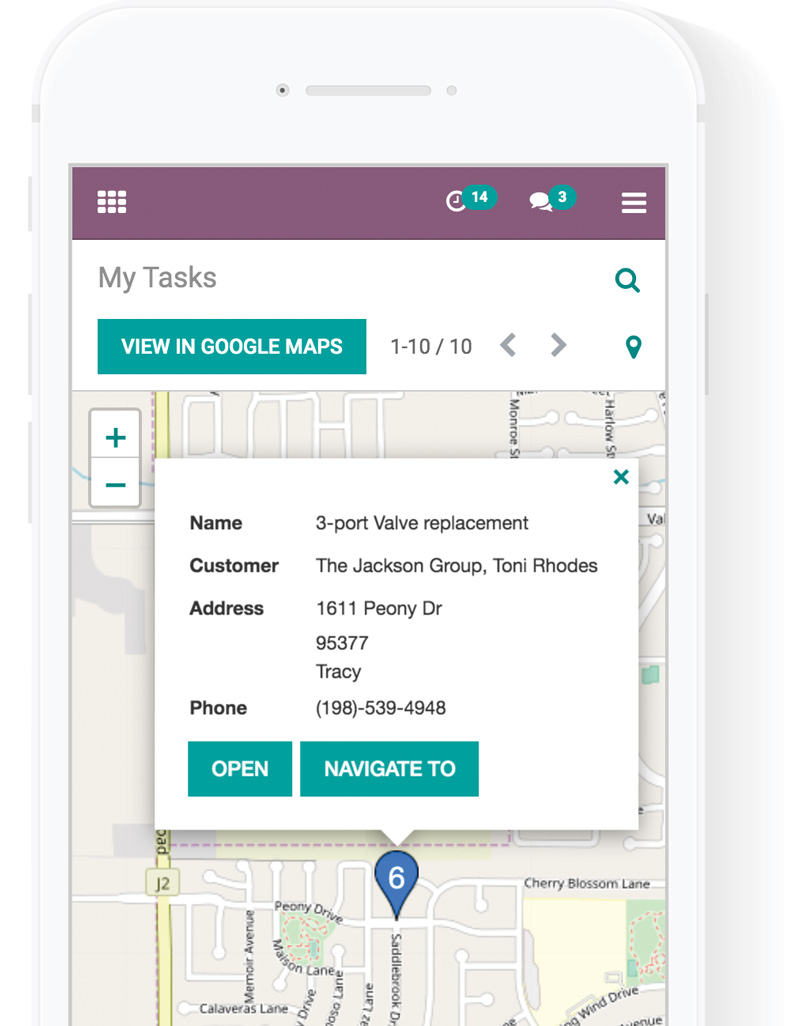 Manage your workdays
from anywhere, on any device.
Odoo works on any device connected to the internet and has been designed with mobile devices in mind. There is no need to install any software nor worry about device compatibility. Just open your web browser and get your work done!