Share your stories
Beautiful open source blogging platform
Develop your content marketing strategy
Focus on content production, forget the tedious back-end
Simply sit down and start writing. Odoo Blog will allow you to get started in no time. Our easy-to-use drag & drop feature will give you a blog with attractive design that's mobile-friendly and looks great out-of-the-box.




Engage and retain your audience on all platforms
Your blog posts are meant to be shared easily

Comment at the end of a blog post
or annotate paragraphs inside it.
Easily share on social media (Facebook, Twitter, LinkedIn, etc) and optimize your content strategy.

Highlight any sentence and automatically generate a tweet in just a click.
Make your blog readable on any device
A responsive platform to stay close to your audience.
Read your favorites blog posts anytime, anywhere. Your blog is embedded on Odoo Website and thus works perfectly on mobile, tablet and desktop.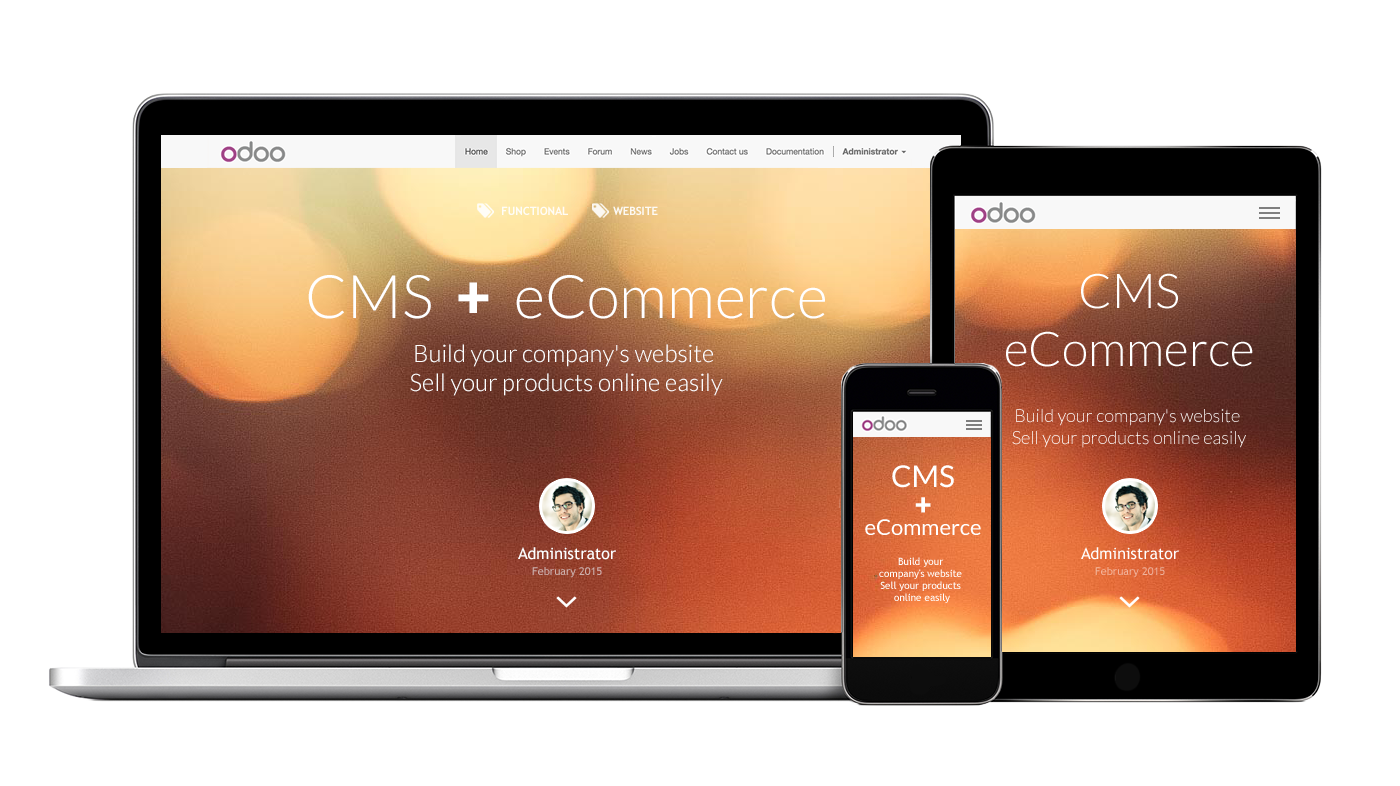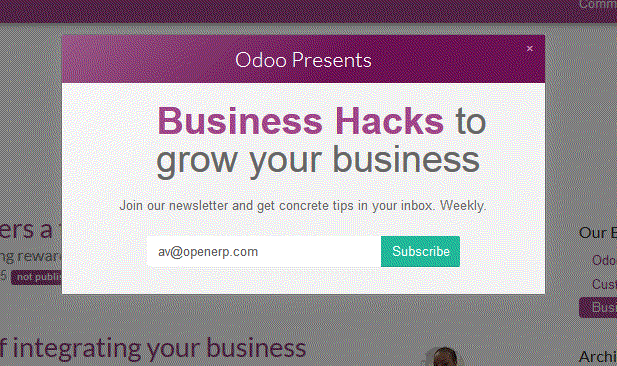 Grow your subscribers with smart call-to-actions
Get recurrent visitors and boost your blog traffic
Easily collect your readers' email addresses with the smart Newsletter registration pop-up, which appears when they are about to leave the page.